The History of the Pallet
Posted 4th November, 2018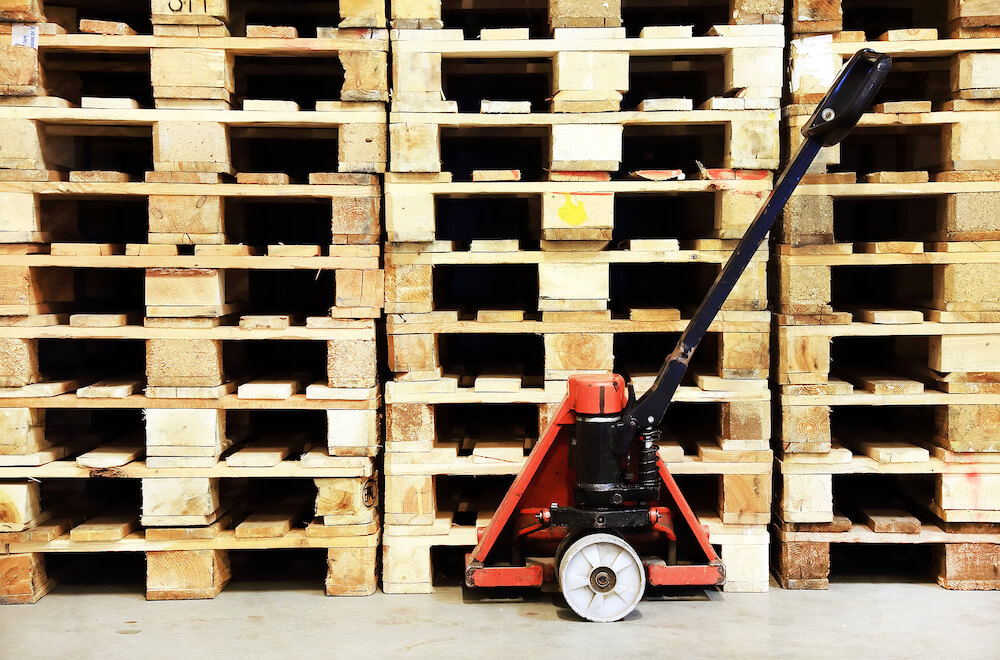 At Station Couriers, pallets are our best friends but how did they come about?
We use pallets every single day in our warehouse. They allow us to ship large amounts of goods from one part of the country to another with ease. Before the pallet was invented goods were packaged using wooden crates, barrels, kegs and cardboard boxes. We couldn't imagine using these now!
In 1925, pallets were designed with the forklift in mind. The forklift was invented in the early 1920s and this boosted the popularity of pallets within the delivery and freight industry. Pallets then had a redesign and a bottom plank was added to the design to allow easy stacking.
Throughout World War II, pallet usage spread significantly from allied countries distributing goods to each other. This exposure made companies realise the necessity of pallets.
In 1954, the narrow aisle electric reach truck was invented and this made pallets a more obvious choice for shipping. Their ability to reach from high to low led businesses to narrow their warehouse aisles and stack vertically.
Today, pallets are used every single day around the world. Gone are the days where pallets are designed for a specific industry or product. They are now made from materials such as wood, plastic, metal, paper and even aluminium. Pallets have a long history of streamlining businesses.
Station Couriers offer a range of pallet delivery services with the help of our partners; The Pallet Network and Pallet-Track. We can ship your goods on a 1m x 1.2m pallet offering quarter, half and full sized options. We can ship your pallet across the country, and even further afield with our international delivery options.
Call us on 01686 621 190 for more information on our pallet sending services.