5 ways to reuse an old pallet
Posted 26th September, 2019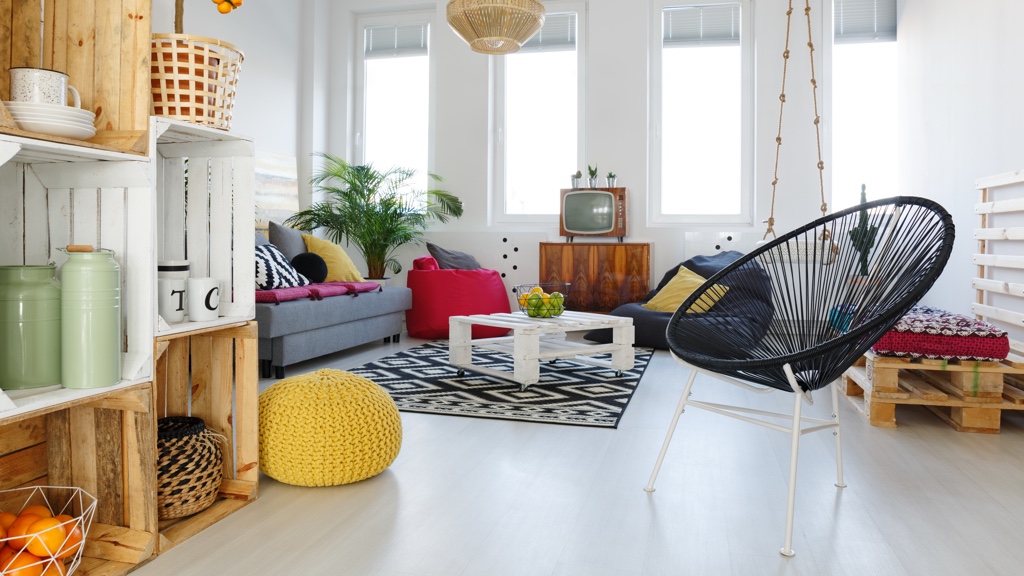 At Station Couriers, we see hundreds of pallets every day in our warehouse. They may not be the most exciting things, but they can be reused in many creative ways. If you have had a pallet delivered and no longer need it, why not reuse it? We have listed some ideas below for you to repurpose your old pallet. 
Wedding Decoration
Rustic weddings have become more popular throughout recent years. A lot of couples have started incorporating recycled pallets into their wedding decorations. Weddings are very expensive and the cost of decor soon adds up – often you will find pallets being given away for free to this is a cheap and easy decoration to make. A great way to do this is to use a pallet as a timeline board, with the running times of the day displayed on each panel. They are very easy to paint to match your colour scheme and you can even wrap fairy lights around it. 
Wall Art
Pallets make very effective wall art and add a focal point to the room. Their shape and structure make them ideal for hanging straight onto the wall with basic equipment. You can decorate them in any way you wish – keep them a natural wood colour or paint them to add a splash a colour. To protect the design, we would recommend painting a clear varnish over the top. You can pick this up from any DIY store. 
Vertical Planter
Do you have an outside wall that you want to jazz up? Pallets make great vertical planters, that are really easy to make and hang up on an outside wall. The gaps between the slats of the pallet make perfect areas to sit plants in. Succulents, cacti and small shrubs work really well with these planters. 
Want to make a vertical planter? View the 'how to guide' here.
Pan Rack
Are your pans filling up much-needed space in a kitchen cupboard? Using a recycled pallet as a pan rack works really well and adds a country cottage style feeling to any kitchen. Simply cut down the pallet to a size that suits the area you want to hang it in. Make sure it is securely hung from the ceiling with strong hooks, as pans can get fairly heavy. Use butcher hooks to hang your pans from the wooden slats. 
Coffee Table
Making a coffee table out of a pallet has to be one of the easiest DIY pallet projects. Simply prepare your pallet by sanding it down to make sure there are no splinters or nails that could be dangerous. After this, apply a clear varnish (matte or shiny) to protect the wood from day to day wear. If you want to add colour to your coffee table, do this before you apply the varnish. Once your pallet is prepared, simply screw in a castor to each corner of the pallet. You will have a unique, practical and easy to move coffee table, perfect for any living space. 
Do you have any other ideas for reusing old unwanted pallets? We would love to see your creations. Send them across to us on Facebook or Twitter.
Find out more about Station Couriers' pallet delivery services here.  
---
Sources: